PARIS AÉROPORT CHARLES DE GAULLE PAB Official Car Park (Covered)
GROUPE ADP
Description
Characteristics
Single entry and exit

CCTV
Allowed vehicles
Maximum height: 1.9 m
City car

Example: Peugeot 208, Citroen C3, Audi A1, Seat Ibiza, VW Polo…

Sedan car / Small SUV

Example: VW Golf, BMW Serie 1, Seat León, Renault Captur, Audi Q3…

Family car / Large SUV

Example: Renault Talisman, VW Passat, Mercedes Classe E, BMW X5, Audi Q8…

Utility car

Example: VW Multivan, Ford Tourneo, Mercedes Classe V, Renault Trafic, Fiat Talento…
Information
For more peace of mind, park at Paris-Charles de Gaulle airport in this official car park !
The official PAB car park allows you to reach Terminals 2A and 2B at the airport   Paris -Charles de Gaulle in 5 minutes on foot.
The car park is covered, secure and accessible 24/7.
A Serenity Pack is included for users of the Official Paris Aéroport car parks.
This car park is provided by our partner PARIS AEROPORT .
Serenity Pack:
Free cancellation and modification up to 6 hours before
Invoice accessible in one click
Additional services:
Luggage trolleys available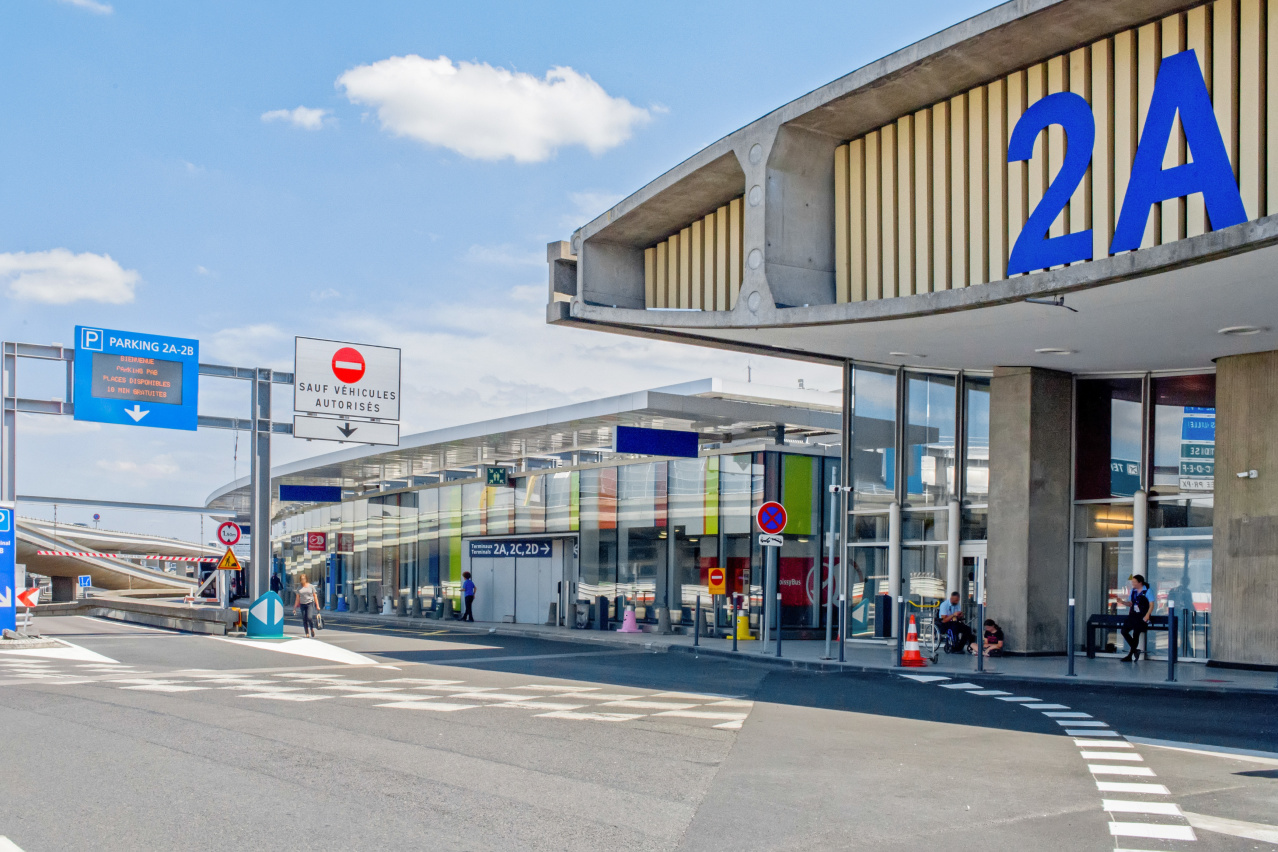 Cancellation
The booking can be cancelled until 6 hours before its beginning.
Access
Entry and exit from the car park
When entering and exiting the car park, dial the code in your confirmation email.

To access the car park on foot, you will take the pedestrian access.
GPS coordinates: Longitude: 2 ° 33'49.84950 "E / Lattitude: 49 ° 00'12" N
Good to know
In the event of an overrun, you will have to pay it directly to the car park, according to the hourly rate in force.
Car access:

Parking AB, 93290 Tremblay-en-France

Pedestrian access:

Parking AB, 93290 Tremblay-en-France
Customer reviews
Reviews are presented in chronological order and are subject to a control procedure.
Learn more
1 person rated this parking lot
Francis P

 

Excellent

Parking August 2019

Cyril G

 

Bad

Parking July 2019